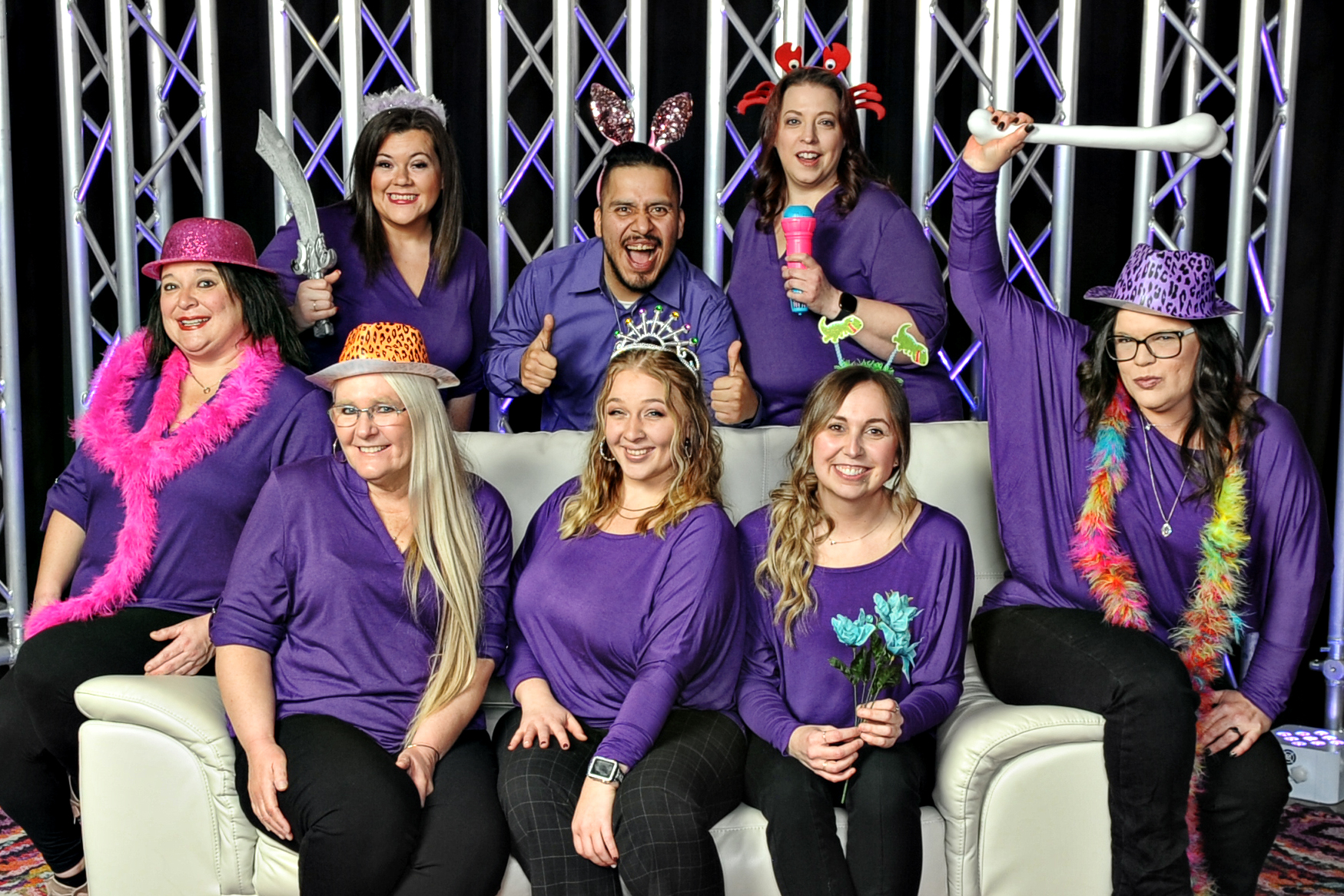 dB extreme photo booth team
dB extreme was established with the vision that clients deserve more than just DJs playing music. We bring our unique, personable, and dynamic style to every event. Working with our clients, our master-of-ceremony/DJ and entertainment hostess approach allows us to manage every pre-planned detail of the event, providing you and your guests with a worry-free and memorable evening. Our teams are involved in the entire planning process to ensure a smooth, well-coordinated event. Our commitment to your successful event includes hours of dedicated planning before it ever starts, complete with consultation meetings, site reviews, program material, vendor consultation, and itinerary and timeline preparation.
Today, our vision continues to drive dB extreme with cutting-edge innovations including decor lighting, photo booths, monograms, ceiling decor, chandeliers, head table backdrops, dance floors, and much more.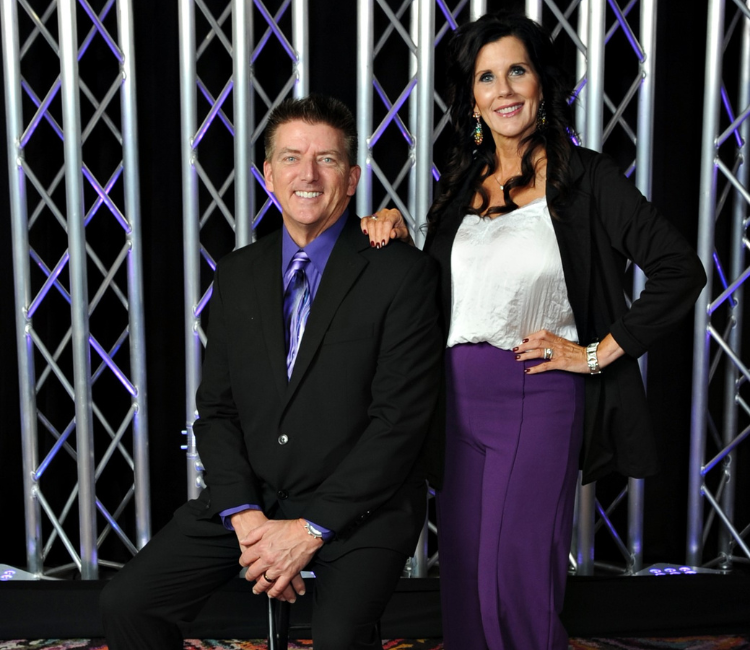 MC/DJ Rick & Rondi
Rick has always had a lifelong love of music. The days of high school band, choir, and even a college music major for a while, led him into the live country/rock band scene for many years.
Rondi's background in the corporate world, including banking and insurance, have allowed her to apply those skills in the daily operations of dB extreme.
Rick & Rondi were inspired by a dj at a corporate party and decided it was something they could do together. A bass player at the time, Rick used his band's equipment, bulky speakers, mixer, and lights for their first event, an annual employee Christmas party. Just a few months later, they dj'd their first wedding.
By taking a very unique husband and wife approach to their business, it allows both gender perspectives at every event. And they enjoy the time they spend together hosting events.
Rick and Rondi have been instrumental in introducing new services and trends to the local market and provide an extremely organized personal touch to their events. They are committed to making sure your event is an experience to remember!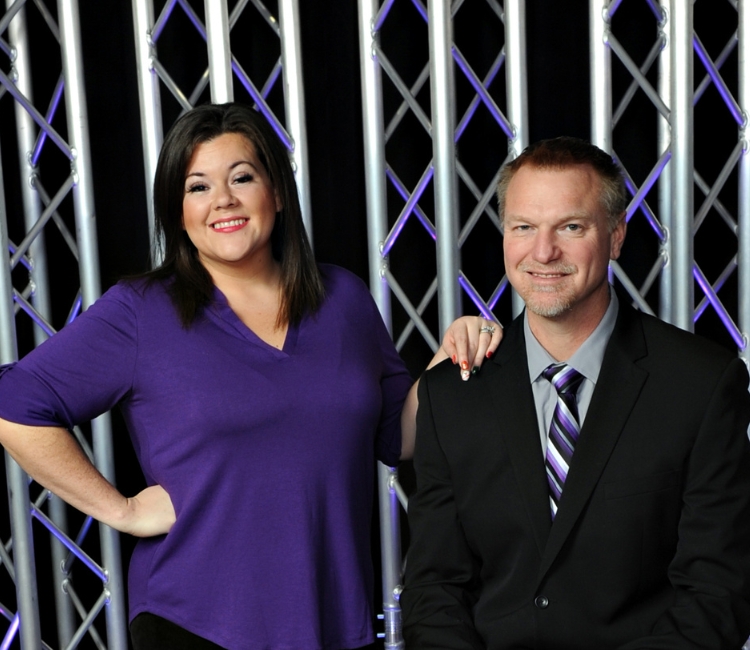 DJ Curt & Genny
Growing up in western KS, Curt moved to Hutchinson in 2006. Growing up playing sports, Curt went onto college to play basketball and golf. During college his musical horizon opened up and he also took up the guitar and drums.
You might also recognize him as an umpire or referee for many of the local youth sports. Curt enjoys mixing songs and the interaction with the audience.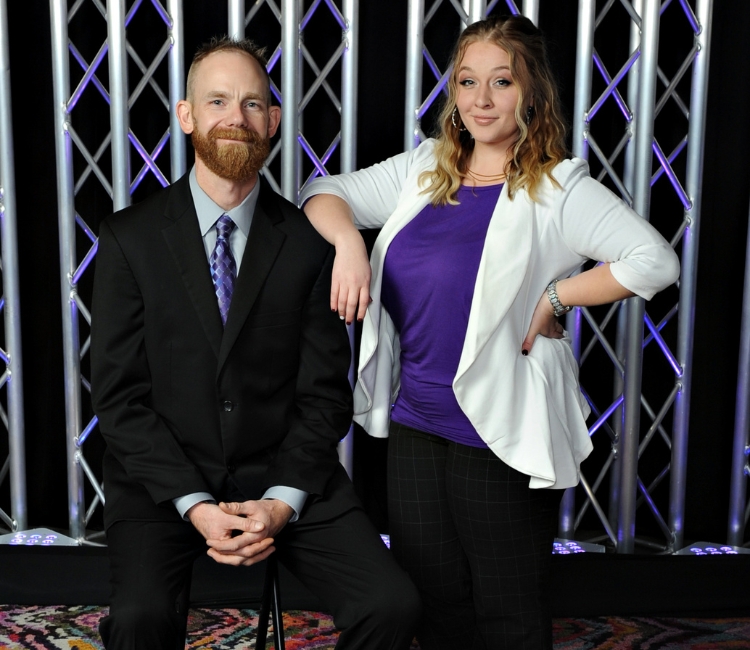 MC/DJ Mike & Faith
As a young kid, Mike can remember trying to stay up past his bed-time to listen to the "Hot Ten at 10:00" on the radio. During high school he was active in musicals, band, choir, and local theatre. Working as a fill-in-dj at a local radio station, Mike met another dj who introduced him to the mobile dj world. Mike was hooked!
Saving his money, selling his drum set, Mike took a loan from his grandparents to buy some sound equipment. Working birthday parties, school dances and family events, continuing to hone his skills, Mike then made the move into the world of weddings.
Mike loves being a part of so many special events and looks forward to many more wonderful years!
Faith is the 5th born of 12 siblings and the first girl. She has loved weddings as long as she can remember and would always "plan" her own or sisters and friends as a little girl. As she got older, she was able to help friends out with their weddings and realized just how much she loved doing it! From meeting with the couple, connecting with them to find out what they truly want their day to be, then helping to make that dream come true!