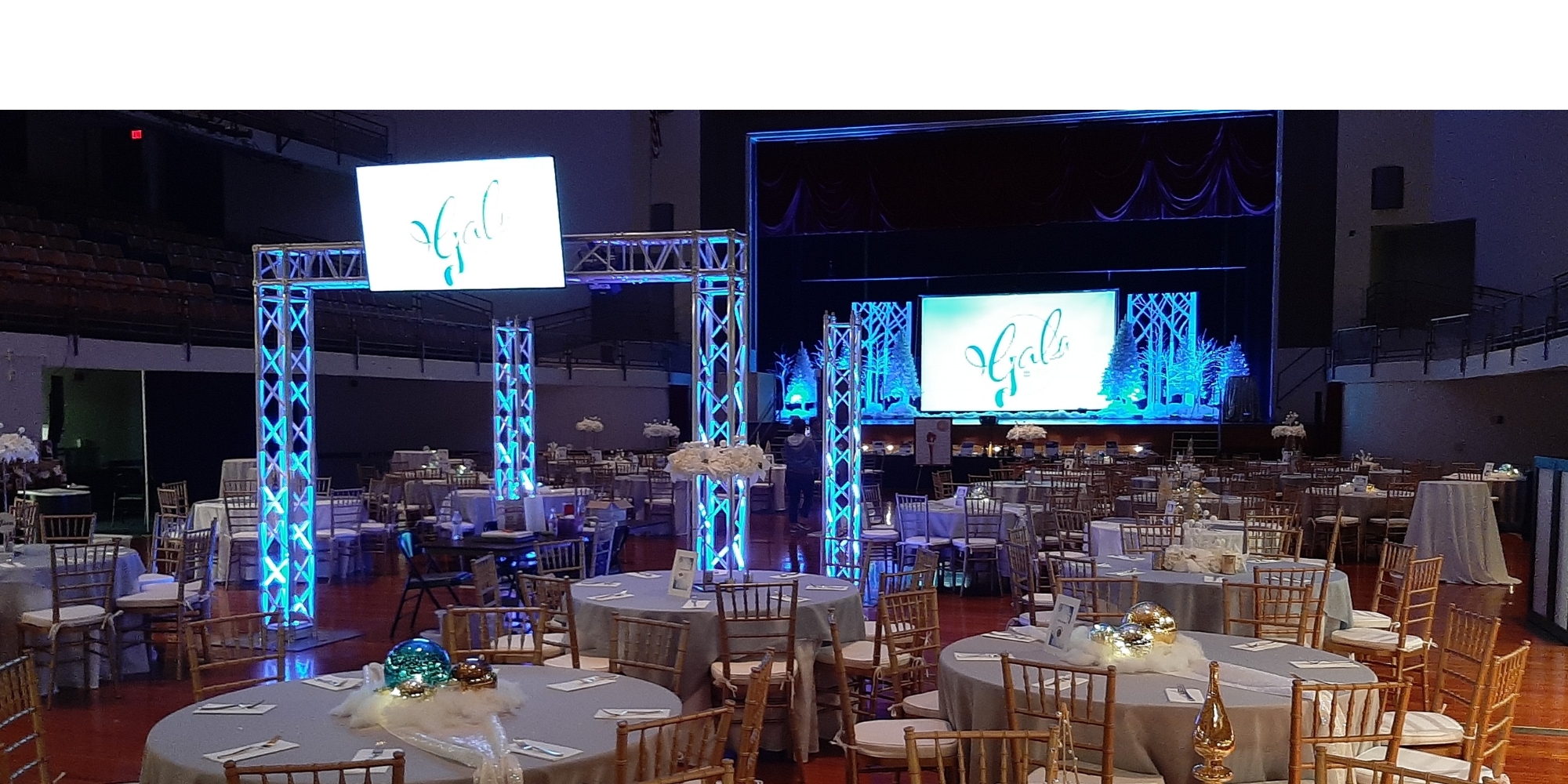 Corporate events can be fun too! dB extreme can handle all of your A/V solutions from stage design and small sound systems, to large complex rigging for customized applications. Let us handle your next presentation or special event.
"
TECH had the distinct pleasure of partnering with dB extreme for the TECH Gala. They went above and beyond any of our expectations - even creating a backdrop for the event that is a piece guests will talk about for years to come! If you are planning an event on any level, I would encourage you to reach out to dB extreme and expect nothing but the best! You guys are amazing!
"
~ Lacey Mills, TECH Director of Marketing/Special Events
dB extreme has answers for all of your event needs. We can customize everything from lighting to backdrops and sound production. We'd love to visit with you and see how we can make your event unforgettable!
"
TECH has had opportunities to work with dB extreme on a few small projects and we were impressed with their commitment to service and the quality of their product. Because of this dedication and great customer service, TECH partnered with dB extreme for their largest event of the year, the TECH Gala. Rick and Rondi saw the vision and helped create a spectacular event that this community will continue to remember for years to come! Thank you dB extreme!
"
~ Brenda Maxey, TECH President
"
A successful fundraising event must have great sound and lighting. Without these elements the event falls flat, the guests cannot participate and the goal is not met. Rick, with dB extreme has been a driving force in the success of events that I have helped organize for the CCRC. Rick brings professionalism, expertise and great success to every event. He is a driving force behind the success of fundraising events in which I have been involved in Hutchinson.
"
~ Amy Bretz, Cancer Council of Reno County, Chairperson